10 / 08 / 2015
Projects that turn back the clock: Prunotto.
Barolo Riserva Bussia 'Vigna Colonnello'.
The new label for the wine obtained from the small prestigious cru Vigna Colonnello, on the hill of Bussia, represents the latest evolution in a process of design archaeology that began in 1988 with the updating of a business card that had been used since the 1930's.
A continuation of that memory, the packaging designed in the late 80's for the Prunotto wines drew from those business cards produced with lithographic printing (a traditional technique used to print on stone), which the company's salesmen used to hand out to potential buyers. Retrieved and redesigned in the form of an SGA label, while maintaining the original fonts, the type of paper, the colour and the format, they gave life to a classic, elegant, rarefied and authentic image.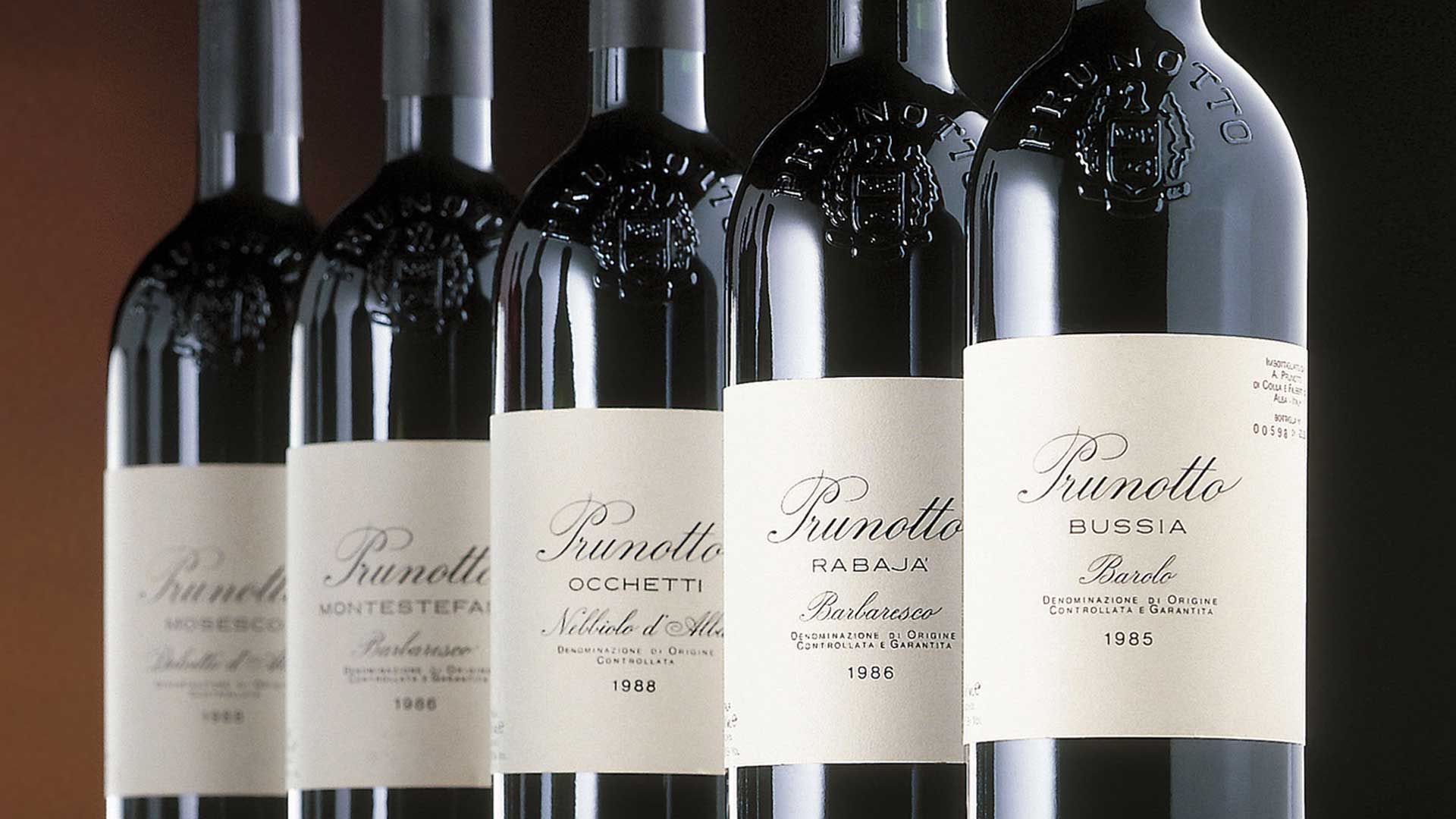 The labels designed by SGA in 1988
The simplicity and the rigour, which at the time were conveyed by black typeface on ivory paper, were updated by the new label that inverted the colour of the text on a black background. While entirely preserving the original layout, with a composition that places the epigraph at the centre, the new label has been cleared of any interference, placing any information about the wine on the back label.
The proprietary element, after the Prunotto signature, is the name of the vineyard, among the most prestigious in Barolo, to which the maximum emphasis is afforded at the conclusion of the epigraph.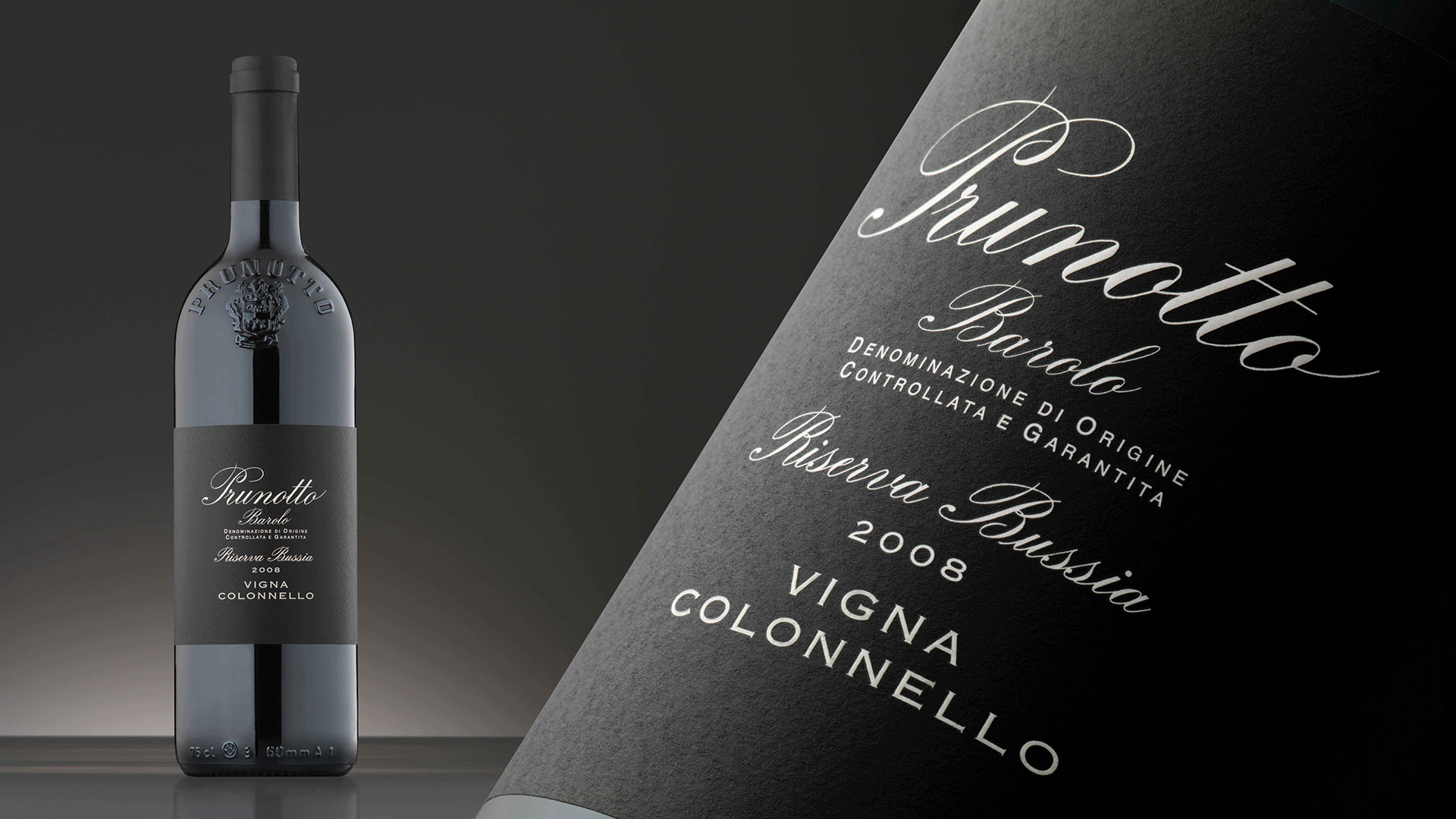 Barolo Reserve Bussia 'Vigna Colonnello'
The label blends with the body of the bottle; it lets the text emerge from the black background, to step up to centre stage and to harmonise with the glinting reflections of the brand in relief on the glass.
The highest positioning of this Reserve is conceded to the more subtle yet most significant aspects, such as the preciousness of paper and the tactile quality of the relief applied to the brand and the name of the wine.
Despite the fact that almost three decades have passed and Prunotto has been bought by a new owner, the original project has proved to be extraordinarily current and effective.
The new project for Vigna Colonnello, in strict coherence with its historical counterparts, shows that it is still possible today to adhere to the same values and criteria, producing a result of indisputable impact.
Tag Packaging