07 / 27 / 2017
"Comete" Alois Lageder - Organic wine project
With the new "Comete" line, the winery Alois Lageder introduces a group of wines obtained through a series of innovative research and experimentation projects. The aim is to raise awareness of the enormous potential waiting to be expressed in the wine-growing heritage and the versatility of the land, but also to face the inevitable change in climatic conditions, by testing unconventional grape varieties suited to warmer climates and exploring pioneering winemaking techniques.
All the while, the research never deviates from the holistic philosophy that the winery has applied since it introduced organic-dynamic agriculture – one of the first to do so in Italy.

The packaging had to convey a series of concepts: from the highly innovative content, to the experimental character and the unrepeatable nature of each of the wines, the constant dedication to quality, respect for the environment and for the vineyard, which is treated as a living entity and not simply a means of production; and finally the care for the people, whether they be the partners that have provided grapes for generations or the passionate consumers for whom these wines are produced.

The name 'Comete', as well as being an explicit reference to the company symbol, clearly communicates the purpose and meaning of these wines, produced only in highly limited quantities. The comet indicates a direction: it can have a brief or an extremely long duration, but it leaves a trace, an indication of a path along which to proceed.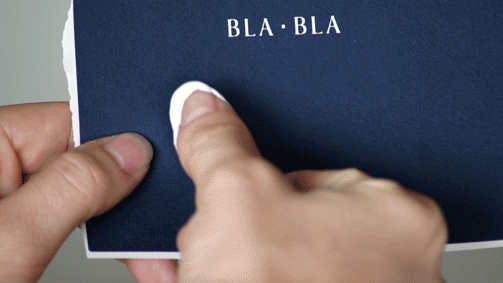 The graphic identity of the line couldn't simply be coherent with the company identity: it had to express the evolution in progress and it had to do it in an immediate and unconventional way.

The adoption of a single wraparound label simplifies manual application: the blue background – Lageder's institutional colour – is evocative of cosmic space and accommodates the gesture (a reference to its handcrafted quality) that distributes the pigment and traces the comet. All aspects of production were analysed with care, including the sequence: a single type of paper for the white and red wines, which ensures stability even when in contact with water and ice, that is natural and expresses preciousness, and that above all offers a surface to which the colour adheres permanently.

The pigments used (red and white) are made of natural ingredients, are quick drying and offer high stability, making them perfectly suited to the manual operations of the packaging.
Every bottle, then, is characterised by a comet, each different to the next, and at the end of the packaging process, is numbered to underline its uniqueness.
Tag Organic wines, Packaging