07 / 23 / 2015
Wine2wine: how to improve the image and consolidate the brand in the world of wine.
Investing in an image in the wine sector (what does it mean and why is it important?)
It means the investor understands that they need to be recognisable and memorable - it seems a given but it's not the case. Producers invest in the vineyard, in the cellar, in the production, but they don't always put the same effort into the presentation of products on the market, failing to realise that even the best quality products will suffer as a result.
Renewing the image: why should I do it?
It only makes sense to renew an image if it is inadequate.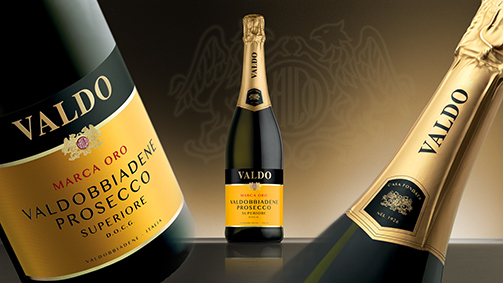 Packaging restyling of Marca Oro Valdo
How do I know when it's time to change?
By cultivating a dialogue with the operators of the market, a company can collect feedback, ideas and suggestions: observing competitors, without imitating them, is also just as useful.
I'm concerned that my clients no longer recognise me: am I wrong?
I would say so; any disaffection of loyal clients does not depend on the aesthetics. Nonetheless, it is true that ignoring unequivocal signals inevitably has negative effects.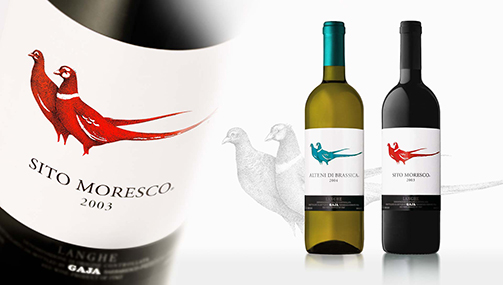 Packaging restyling of Gaja
What risks do I take if I decide to change my image? And if I don't?
You can't really answer this question in general terms, there are too many variables. We can say that a change of image – which is certainly a delicate process – should be approached as an opportunity, not a threat.
In this sense, failing to act translates into a wasted opportunity.
What must the image restyling involve? (e.g. logo, label, packaging, etc).
Not only must every element of the packaging be rethought, but almost always, the restyling process goes well beyond the packaging and develops the identity and communication of the company.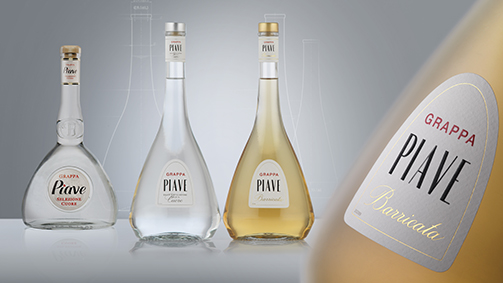 Packaging restyling of Grappa Piave
Of the elements involved in the restyling, are some more important than others, or it is best to work on everything equally?
Elements involved in a restyling project have varying degrees of importance; however, it is fundamental to work on all elements, even those that are relatively less important.
The future of the wine sector (new trends and best practise from Italy and around the world).
Many different trends coexist and creativity has really exploded: the greatest risk lies in a trend that has seen many producers adopt a generically defined international look. As a consequence, the packaging fails to convey the cultural and territorial connections of the product.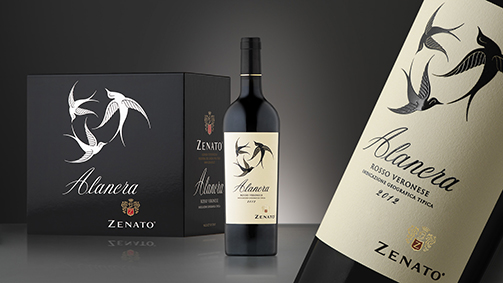 Original packaging of Alanera Zenato
Tips (what are the do's and don'ts).
Among the do's I'd place our extraordinary capacity to create wines of great personality; care for the environmental (and thus for people) is improving our level of civility and wellbeing.
Things to avoid are any kind of imitation, in tastes and styles; don't repeat tired communication strategies. As I mentioned before: don't leave out the values that characterise the production and the culture behind it.