02 / 13 / 2019
The new wine markets through the eyes of Luca Mazzoleni.
How can foreign consumers be won over more effectively? What are the most acknowledged virtues of Italian wines abroad? What communication approach should be adopted to respond appropriately to the evolution of the market? We put these and other crucial questions for those who operate (or intend to operate) on international markets to one of the leading experts in the sector in Italy, Luca Mazzoleni, selection consultant and salesman in the USA for many years and founder of UnoVino Wine Trading, a firm specialising in the brokerage of wine and food products to the main export destinations.
Born in Bergamo in 1975 and having gained familiarity with the world of wine through Luigi Veronelli Permanent Seminar courses, Luca Mazzoleni, after graduating with top marks in Modern History at Milan University, moved to New York for work and remained there from 2002 to 2008. During his six years in the USA with the importer Selected Estates of Europe Ltd, he worked first as procurements manager/selection consultant, and then as area manager and sales force trainer. At the end of 2008, his second USA work permit having expired, he returned to Italy and founded UnoVino Wine Trading, a sole proprietorship engaged in the brokerage of wine and food products to the main export markets. Today, he works with more than thirty companies in Italy and Burgundy, helping them export to North America, North Europe and Asia. In addition to the brokerage activity through his own firm, he previously occupied the position of sales director at two prestigious Italian wine production companies, the Gulfi company in Sicily and the Mazzolino Estate in Lombardy.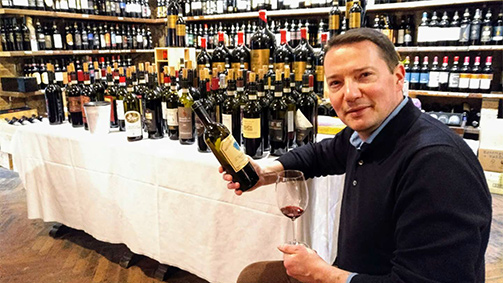 Based on your experience, what are the most acknowledged virtues of Italian wines among foreign consumers?
Firstly, the great heritage of native vines possessed by our country, from the north to the south, able to generate an eclectic, all-round wine production, which meets all market segments and tastes. Italian vines offer individual and unmistakable aromas and tastes, and generate a variety of types of wine, region by region, which is equal (if not superior) to the French. Our heritage of expertise in the study and classification of cultivated grape varieties is the main alternative to the organic system of French vines, which have gradually become established in the world to the point of becoming known as "international vines". A reaction to the standardisation of international vines was already developing at the end of the nineteen nineties in the United States, summarised by the acronym ABC (anything but Chardonnay). Think of fragrant vines, for example, where Italy leads the world for quantity and quality of production: the family of Moscati, that of Malvasie, Brachetto, Traminer, Aleatico, Ruché, Lacrima di Morro d'Alba…these are wines with strong sensorial impact which are currently attracting new consumers in the Asian markets, for example. I remember one episode.. in 2012, I held a tasting of Italian wines at a major food import company in Hangzhou in China. At one point, a young taster among the public said: «I don't drink wine but I like Moscato d'Asti, it tastes like grape juice».
Secondly, Italian wines are considered to be "wines for dining", that is, wines particularly suitable for gastronomic combinations, including with exotic cuisines far from that of the Mediterranean. This is due to a very diversified range of aromas and tastes between one vine and another. Added to that, a medium level of acidity, fruity freshness and rather marked sapidity, able to counter the strong tastes of spicy or sweet-and-sour cuisine.
Finally, I think that the evocative power of the "Italy" brand in the imagination of non-European consumers should not be undervalued. Our country is one of the leading destinations for international tourism and nearly every great Italian DOC and DOCG carries with it the memory and image of a prestigious tourist destination, from the Florence of Chianti to the Venice of Prosecco.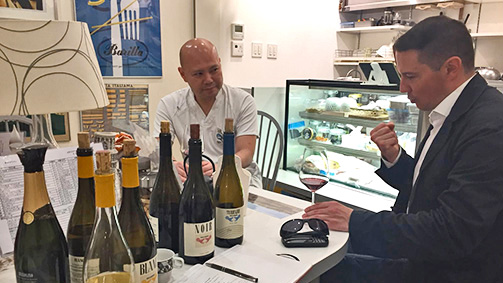 Italian wines are appreciated abroad for their many qualities but they have to deal with strong competition. What would enable them to more effectively attract foreign consumers, for example, from overseas?
If, by overseas, we mean the North American market (United States and Canada) or Japan, that is the "mature" markets "worked" for years by our consortia and export managers, then it can be said that the procurement managers of the key accounts in the Ho.Re.Ca sector of the major cities currently possess good or excellent knowledge of our Italian DOC and DOCG wines. Some types of top-of-the-range, high price Italian wine, from Barolo to Pinot Grigio, are today mainstays in any good restaurant or wine store in the United States, Canada and Japan. This result was achieved through the combined work over decades of the consortia, Vinitaly/VeronaFiere, the ICE, the Wine Guides, the export managers of Italian wine companies and their importers and sales managers.
If I think of the early years of the millennium when I was living and working in New York, there were only two major events dedicated to Italian wine in the city, able to attract the cream of the professional operators and American journalists: the Tre Bicchieri Tasting organised by the Gambero Rosso in the old Puck Building in midtown Manhattan, and the Benvenuto Brunello Tasting, the annual presentation of the new vintages of Rosso and Brunello di Montalcino sponsored by the Consortium. Nowadays, there are very many tasting events dedicated to Italian wines in the United States and Canada, sometimes "touring" and held annually, sponsored by the consortia (at least the larger ones with the greatest financial resources) or by other subjects (think of the multi-city Slowfood roadshow and, again, Gambero Rosso).
On the other hand, the major Italian wine consortia organise incoming programmes in Italy reserved to the press and foreign operators, with a well-established schedule of stopovers across the peninsula: I am thinking of Grandi Langhe and Nebbiolo Prima, the Amarone Preview, the Tuscan Previews of Chianti Classico, Vino Nobile di Montepulciano and Brunello di Montalcino etc.
Finally, Italian (and even Italian-sounding) catering is widespread in the United States, Canada and Japan and inevitably carries out an action of promotion and popularisation of Italian wines.
If, by overseas, we mean China and South-East Asia, India, South America and the frontier markets of Africa, the Middle East and Central Asia… the situation is very different. Italian catering is not yet widespread and the combined work of communication and promotion of our wines conducted by the consortia or other subjects still has a long way to go.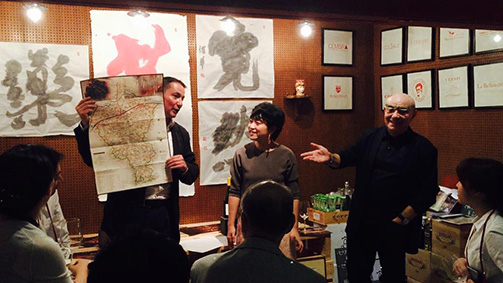 If denominations or vines are proposed that are little known abroad, how should the communication be approached? In your opinion, is it a good strategy to emphasise their peculiarity or is relying above all on the wine-growing and territorial references a risky stance?
This question is vital and I have a rather firm position in this regard. I am convinced that the communication strategy for our native grapes should be based on their sensorial peculiarities and on the competitive and evocative factors of the territory of origin. I find it anachronistic today to try to make wines of an "international" nature with our regional vines, misrepresenting them and diluting their varietal identity.
Curiosity and open-mindedness are absolutely not lacking in the buyers of quality, both in the "mature" and in the "frontier" markets. In my career as a selection consultant and salesman in New York, I moved pallets and pallets of Grignolino, Freisa, Pelaverga, Uva di Troia, Susumaniello, Carricante, Perricone, Timorasso, Rossese, Moscato di Scanzo etc. and I still sell them today with great satisfaction ... both economic and professional! Note that I do not wish to argue that any Italian wine produced from native vines is, of itself, competitive and commercially viable: rustic wines, inconsistent over the years or without a marked character are always difficult on export markets, be they produced with Montepulciano or with Cabernet. But, for the type of clients that I work with, the values of the preservation of the native, the site-specificity of a vine linked to a unique and characterising terroir, the traditional processes in the cellar and, of course, the environmental sustainability of agricultural practices are crucial values.
We are no longer in the nineteen nineties of oenological "turbo modernism" and the deregulation of wine production, when the imperative was to make a "muscular" wine to earn a good rating from the usual four well-known journalists. It is as if a century had passed: the Internet, blogs and the natural wines movement have radically altered the expectations and the scale of values of all the high-end buyers, from Tokyo to San Francisco. None of the importers with whom I deal would ever buy an Etna Rosso or a Verdicchio di Matelica because I tell them that they have been awarded Tre Bicchieri or 94 points from Parker… only the sad monopolies of Canada still use awards and scores for the rankings of their tenders. When I receive press releases from advertising agencies that work with certain companies and I read about their new wines, I sometimes have the impression that our wine consultants have been left behind by the market. The confusion is understandable, there's so much wine, perhaps too much wine on the market, in the last twenty years new companies and bottlers have sprung up like mushrooms. I remember my first Vinitaly in 1993 … there were maybe half the exhibitors compared to now.
That said, I must however add that the private initiative of a selection consultant or an importer is not enough to create market recognition for a native vine or a minor denomination. Communicating the typicality of a vine or a denomination can no longer be left to a single company because it would simply be lost in the ether. Effective communication should be done at the producer group level, whether dealing with a consortium (where one exists, is united and works well) or free associations of winemaker friends who share a project, a style and a vision of typicality. And this is a sore point for our winemaking sector, we know it, we are a country of individualists who find teamwork difficult, the splits in so many consortia and the short life of so many export associations bear witness to that.
Finally, the communication strategy for a native vine and its territory should be conceived and personalised depending on the foreign market which it is intended to break into and open up. Not all foreign markets are equally receptive for the Malvasia di Casorzo or for Frascati – let's say. The first step is to investigate the tastes, cuisine, eating habits and wine consumption in the various foreign markets to which it is intended to export, in order to understand their minimum and maximum potential. And, to do this, what's required is curiosity, the willingness to travel and perhaps the humility to listen to local professionals able to act as cultural and commercial mediators.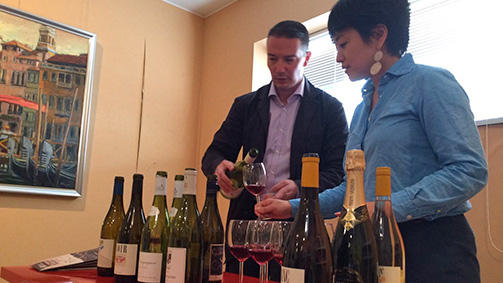 Originality and innovation in the packaging: in markets that often do not have our cultural paradigms, can breaking the rules and proposing unusual labels and formats be a winning formula or can it be counterproductive?
A very stimulating question! The ability to innovate in the graphics and advertising of the wine, even in a debunking and "pop" way, is a feature of the wines of the New World, which had to invent their own new and alternative market space with regard to the wines of the Old World, that is, France, Italy, Spain, Portugal, Germany etc. Many cellars in California, Chile, Australia, New Zealand and South Africa have rightly focused on the conceptual, the viral logo, the colour, imaginative names and sometimes on outright provocation, not having a tradition and an image established over centuries on which to rely. But the buyers in their twenties or thirties of New York, Shanghai and Singapore with whom I work, who live in ultramodern and multi-ethnic megalopolises and belong to the social network generation, when they think of the Old World they imagine ancient cellars immersed for centuries in a verdant and sleepy countryside, with vines cultivated by generations of the same family, loyal to their own traditions, in an agricultural world on a human scale where time passes more slowly. This may raise a smile but we are exotic for a Chinese person just as China seems exotic to our eyes. I mention China because respect for tradition and the devotion to their founding ancestors are two pillars of Confucianism, which is a kind of state religion for them. This also explains the pre-eminence of Bordeaux wines in China, thanks to the conservative policy of their advertising (have you ever seen a Bordeaux wine in a Burgundy-style bottle?) and labels, all similar and eternally constant: the little drawing of the old Chateau, the avenue through the vineyards, the low wall, the old coat-of-arms of the nobility. Our clients around the world do not see our labels as we see them.
Returning to the discussion about alternative forms of packaging, I always take my cue from my experience in China, which is a really fluid and unconventional market – one might think – that is, not hemmed in by our old world mindset and "Eurocentric" paradigms. It is a market that I know well and I have visited three/four times a year since 2010. If, by "unusual packaging", we mean a container other than a glass bottle, then I would not be able to point to a success story or a "marketing case history" of any kind. The glass bottle reigns supreme, perhaps with flamboyant innovations like sleeves or unusual shapes, with cloth or shiny inserts, added gadgets or eccentric tops, but always the glass bottle. I have not seen alternative containers such as tins, plastic or tetrabricks, other than on airlines and trains, but that is very much a segment apart. On the other hand, there is the bag-in-box market, which is growing, as in North America and North Europe, and about which a separate discussion can be had.
As a touch of colour … I did once export prestigious old Marsala in ceramic bottles (very popular in China because Chinese rice wine is nearly always bottled in ceramic flasks), but that was an isolated case and a very particular product. So, in my personal experience, including in frontier markets far from the wine culture of the old world, the glass bottle still remains, in 2019, the widely dominant container for quality wines and also for those intended for the mass market.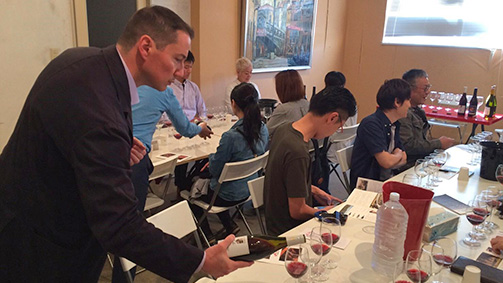 While the classic 0.75 glass bottles continue to hold the greatest market share by value (72.5%), a recent Nielsen analysis found that, between 2016 and 2017 in the USA, in the major retail chains, the most significant growth value has been that of wine in cans (+59.5%). What do you think about these data? In your experience, can the adoption of an alternative wine package design be a key driver in purchases?
It is significant that the Nielsen survey you mention refers to the major retail chains. In the major retail chains, different rules apply compared to Ho.Re.Ca. segment and the behaviour of consumers is more uninhibited and impulsive, moreover wine is an article on sale among many others and appears less "solemn", less framed in a traditional wine store image. I have dealt with the American major retail chains like Trader Joe's or WholeFoods but always and only for wines in bottles.
The main alternative to glass is the bag-in-box, with constant growth also due to the motivation from a certain "ecological" image associated with this format (there is less waste of glass, stoppers, labels, caps), especially in Scandinavia and the rest of North Europe. In this regard, the most interesting phenomenon is that of the bag-in-box for medium range or premium wines and I could cite the case of a famous Langa company whose turnover is mostly based on the sales of good quality Barbera, Dolcetto, Nebbiolo etc. in bag-in-box, for the Norwegian market.
In the USA market, this trend is not yet fully accepted, bag-in-box wines are wines of daily consumption or house wines in restaurants and steakhouses. A typically American phenomenon is that of wines in large 1.5 litre bottles, known also as jug wines (demijohn wines): a diminishing phenomenon in Italy, also in the major retail chains I think, but one that continues in the States and is linked to the nature of the American territory, where the shopping is done in a four-wheel drive and the pick-up is loaded at the back of the wine stores. In my limited experience, I would say that bag-in-box is the main alternative format to glass, much more so than tins or tetrabricks.
How are Italian producers responding to the evolution of the market? Are they tending to stay loyal to glass or trying out new packaging formats in order to compete at the international level?
Trying out new formats and new packaging materials requires capital. If I look at the range of Italian companies with which I work today, only the cooperative cellars or large-scale private bottlers are equipped to handle a bag-in-box line or a Stelvin/Screwcap top. I can understand this, if the demand isn't there, if there isn't the critical mass to implement alternative packaging, it simply is not done. Producing wine is, of itself, already an activity that requires high liquidity and capital outlay, with medium-long or long-term returns on the initial investment… and most producers are always focused on the investments required in the vineyard and cellar, above all. I understand this, it's natural.
On the other hand, excellent wines with excellent market potential can be penalised by labels that are inadequate to communicate the message that the wine contained inside brings with it (obvious to the producer but unknown to the operator and the consumer). It is true that the label offers a graphic representation but the specification and core values, the key values that the label must express can only come from the producer. While it is true that Michelangelo painted the Sistine chapel, it was Pope Julius II with his advisors who detailed the "specifications" for the fresco, what to depict and which saints, which prophets and which demons to insert in the various points of the ceiling…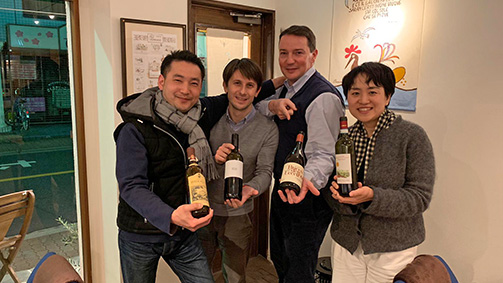 Can an innovative, outside-the-box label influence the perception of a company's value and reputation and, if so, how?

During my latest work trip to China, a couple of months ago, I saw Terminal 1 of the Pudong International Airport of Shanghai completely plastered with enormous advertising banners of the well-known brand of Champagne, Moët & Chandon, which was promoting, with an ultra-aggressive and "techno pop" graphic, their first Champagne for drinking with ice cubes in it… in white plastic beakers with the Moët & Chandon logo. Just look on Google for "Moët Ice Impérial"; it is both a Demi-Sec and Demi-Sec Rosé, offered in simple bottles with multicolour sleeves. Well …. If a luxury multinational like LVMH today can develop an advertising campaign of this type for one of the French brands with the longest history and greatest prestige, in spite of such a glorious attestation of quality as Champagne, in the premium bubbly section… everything is possible! What would we have said in Italy if one of our major sparkling wine companies had come out with a marketing campaign of this type? Yet none of our bloggers or journalists cried scandal when it came to a name like Moët & Chandon. This is an extreme case and maybe only Moët & Chandon can indulge in this type of shock marketing. I am sorry to sound a little conservative and old-fashioned, but frankly I have become resigned to observing many times that the good old labels of the sixties, seventies or eighties were much more iconic and recognisable than the later ones with sad, minimal and lightweight "conceptual" restyling.
From this point of view, our beloved-hated French cousins are showing that they have known how to do this much longer than us, and to be more aware of the competitive advantages: the tradition, the authenticity, the immutability of a family history. I cannot bring to mind any cases of top companies in Burgundy, Bordeaux, Alsace, the Rhône or Champagne that have radically changed their brand and labels from one day to the next. I would like to see a comparison between the average cost for graphic design and brand development of the average wine production company in France vs Italy... I know, Italy is the home of industrial design, we are all designers, passionate about art and individualistic in taste and style … but I worry every time that a producer tells me: "You know, I'm redoing the labels, they need to be freshened up, I will send them to you soon." Boom! Firstly, on many markets, labels must be approved and a new label means a new approval: it is extra work for me and my importer. Secondly, I also make clear that, if one day I go to a supermarket to buy Barilla pasta and I no longer see the compact blue mark on the shelf that has always indicated the Barilla packages… it's easier for me to buy another brand. Packaging that is consistent over time evokes in the consumer that family feeling or familiarity with the brand that the theoreticians of cognitive marketing indicate as a strategic objective to be attained. A lot of consumers are lazy and act with inertia, repetitively… Sometimes, it seems to me that certain producers feel the need to change the labels of their wines out of boredom or to be fashionable, like changing an old car for the latest model or one's entire wardrobe based on the colour in vogue that autumn. The worst case is when the new graphic livery of the bottle, perhaps developed from a single graphic on which the producer has placed all the responsibility for "renewing the corporate image", is absolutely anonymous, generically "contemporary" without being able to evoke the territory of origin. Or worse, it can happen that a new label is in clear contrast with the nature and sensorial profile of the wine it represents, and also with the core values embodied by the company. It can happen. Of course, these considerations are valid for denominations and companies with a long tradition behind them, and there are many in Italy. They do not apply to young companies and denominations of origin without an established image.