08 / 10 / 2015
SGA realises a new project for the Reserve of the high end line of one of Piedmont's most prestigious historical wineries, among the most qualified in the Barolo region, owned by Antinori.
Read more
29 / 06 / 2015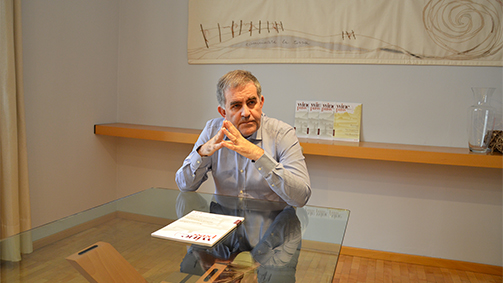 Interview with Giovanni Minetti, professor of agronomy specialised in viticulture and enology at the Agricultural Faculty of the University of Turin; managing director of the historic Fontanafredda for 17 years; president of the Consorzio di Tutela del Barolo, Barbaresco, Alba, Langhe e Roero for six years and now managing director of Terre Miroglio.
Read more
29 / 04 / 2014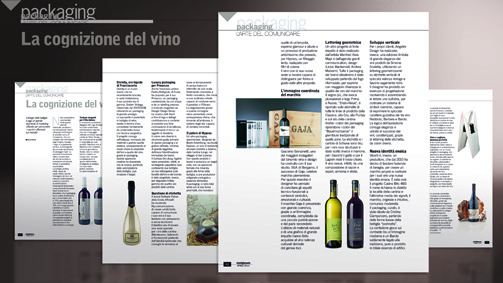 Read more
Tag Global design, Packaging, Piemonte, Press
12 / 12 / 2012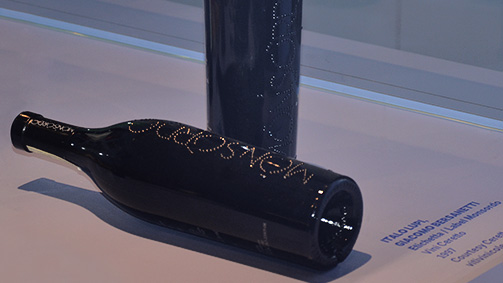 The exhibition TDM5: Italian Graphic Arts is being staged at the Milan Triennale until February 24th, 2013.
The exhibition takes in more than a thousand graphic products collected by the three curators: Mario Piazza, Giorgio Camuffo and Carlo Vinti. In the packaging section, the Monsordo of Ceretto project is being displayed, curated by Giacomo Bersanetti and Italo Lupi.
Read more
Tag Bottle design, Packaging, Piemonte
12 / 07 / 2012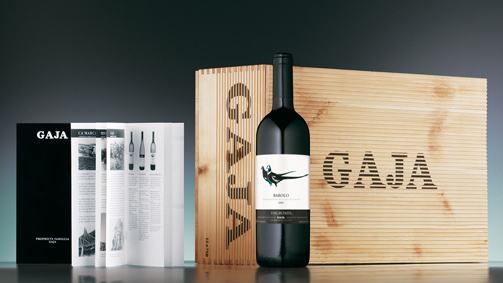 Marco Senaldi met with Angelo Gaja to ask him about his opinions on how to create a brand with a wine and what's his idea of a winning marketing strategy. We spoke with him about the relationship between wine and its packaging and how it can help increase the value of an historic brand.
Read more
Tag Global design, Interview, Packaging, Piemonte, Restyling
12 / 04 / 2012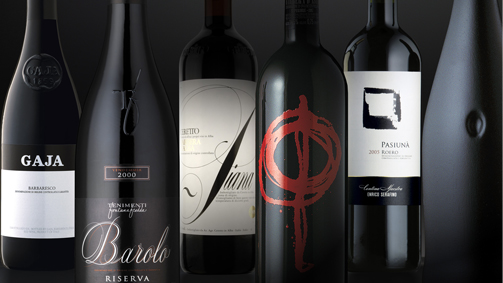 Vinitaly's cronicles: close encounters
di Sergio Miravalle
Read more
31 / 12 / 2011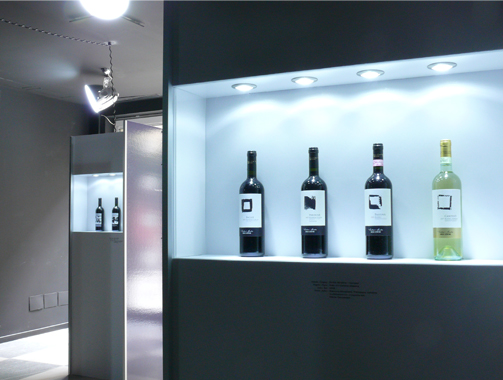 Midway between the process of design and the production process in the wine sector lie forms of this itinerary that show a certain degree of similarity. These itineraries are also 'stories': itineraries that encapsulate acts of narration.
Giovanni Baule is full professor of Industrial Design at the Faculty of Design at the Polytechnic School of Milan, where he also chairs the undergraduate course on Communications and Design and is deputy coordinator of postgraduate course on Industrial Design and Multimedia Communication.
Since 1985 he has edited Linea Grafica, a bimonthly magazine on graphics, visual and multimedia communication (XVII Premio Compasso d'Oro).
His main focus of interest is methodology of visual communication, design and research into multimedia systems of electronic publishing.
Read more
30 / 12 / 2011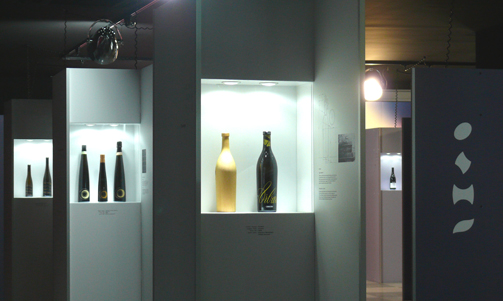 "Wine is a real value that transcends reality" - Luigi Veronelli
The link between wine and aesthetic research has become increasingly clear and important over the past few decades. In the case of Piemonte' wines, this evolution has been driven by companies or enlightened wine-producers whose prime aim has been to re-launch the production of high-quality wines, generating a phase of renewal that has laid the foundations for the development of its products, also in aesthetic terms. From this point of view, producers like Giacomo Bologna, Maria Borio, Angelo Gaja, Bruno and Marcello Ceretto, to mention just a few names, should be seen as pioneers of this phenomenon which has seen intense commitment to achieving excellence in every sense in Piedmontese wines. A variety of means, both analytical and aesthetic, are used to interpret wine, describing it through images or shapes. This exhibition aims to tell the story of how a label is designed and how much new and significant progress has been achieved by the wine-producing companies in our region.
Mercedes Bresso
President Piedmont Region
Read more
Tag Piemonte