07 / 07 / 2017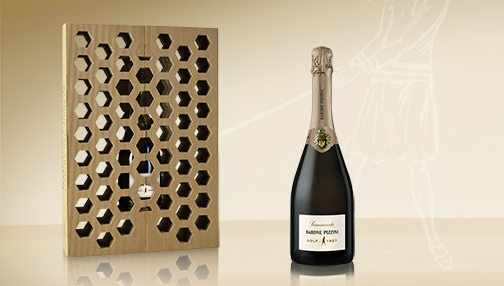 Read more
08 / 09 / 2015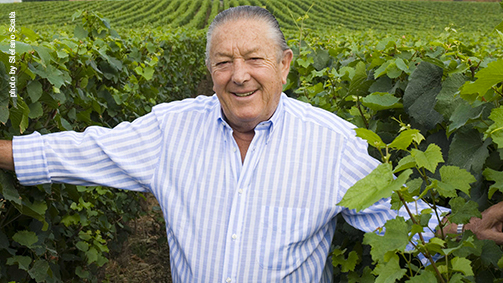 An interview with Franco Ziliani, unanimously considered the "father of Franciacorta". Together with Guido Berlucchi and Giorgio Lanciani, in 1955 he founded Guido Berlucchi of Borgonato, Brescia, and had the idea for Pinot di Franciacorta 1961, the first wine produced using the classic method in the territory.
Read more
Tag Franciacorta, Interview, Packaging
10 / 04 / 2015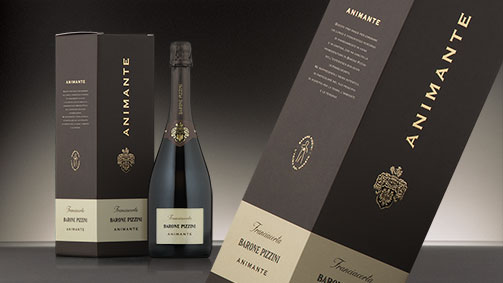 In Stora Enso blog, company founded in 1288 and considered the most ancient paper industry of the world, you can read a brief article about our secondary packaging project for Animante by Barone Pizzini, the sparkling wine brut of this historical winery in Franciacorta.
"The package is designed by SGA Wine Design. Its distinctive features include natural brown and cream colours, a printed, textile-like pattern that is pleasing to the touch and shows no fingerprints."
Tag Franciacorta, Packaging, Press
15 / 04 / 2013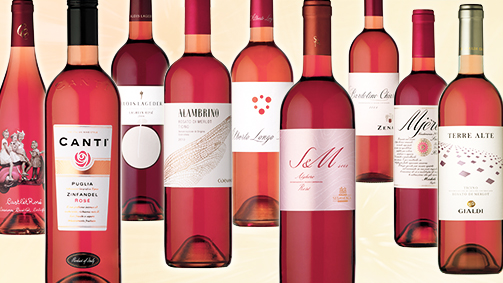 "Apart from people, only wines can really tell us their stories by making great statements that echo down the centuries, so that they come before us today with their identity documents intact". So says Veronelli (source: "Luigi Veronelli. Life is too short to drink bad wines" by Nichi Stefi and Arturo Rota, p.300).
In this complex identity, the colour of the wine is the visual lure that fascinates and stimulates, attracts and intrigues.
Pink, in its infinite varieties ranging from warm coral to golden, is not the colour of a single wine but of two enchanting universes: Rosé and Rosato.
Read more
Tag Franciacorta, Packaging
27 / 09 / 2012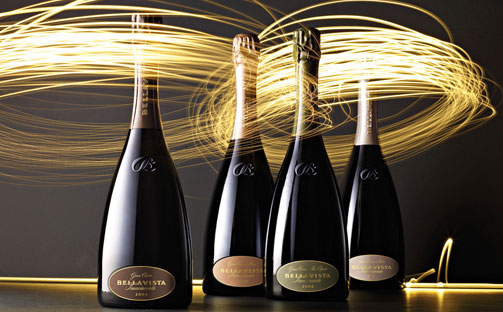 According to Mattia Vezzola, it was a professional and personal matter that together took him to Bellavista and the attainment of the heights of quality in expressing the absolute uniqueness of identity and style of a company and a product.
A result achieved through the perfect integration between the various elements involved: "… I have always maintained that the people who collaborate with a company must not limit themselves to giving their professional service, but must feel part of the project of growth, really taking part as a privileged person within the project. That means being able to create themselves, together with the owners, the idea of the corporate brand…"
Read more
Tag Brand, Franciacorta, Interview, Naming
23 / 07 / 2012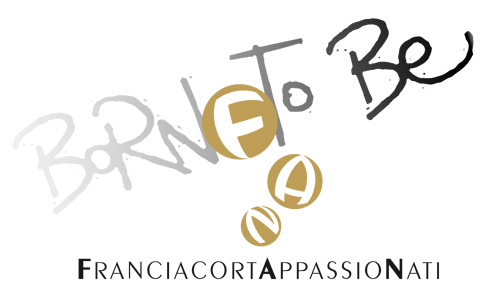 FAN FranciacortAppassioNati is an association that was formed one evening over a flûte of Franciacorta - it could not have been otherwise - by a group of seven young people, two girls and five boys, with a passion for their territory and lots of get-up-and-go.
Read more
Tag Franciacorta
09 / 07 / 2012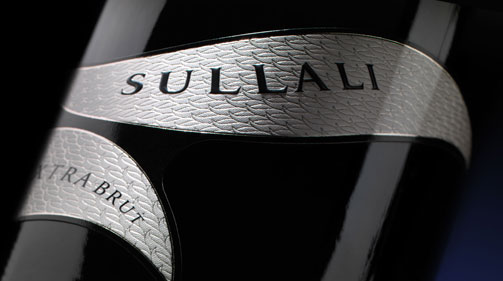 Read more
Tag Franciacorta, Packaging, Press
05 / 07 / 2012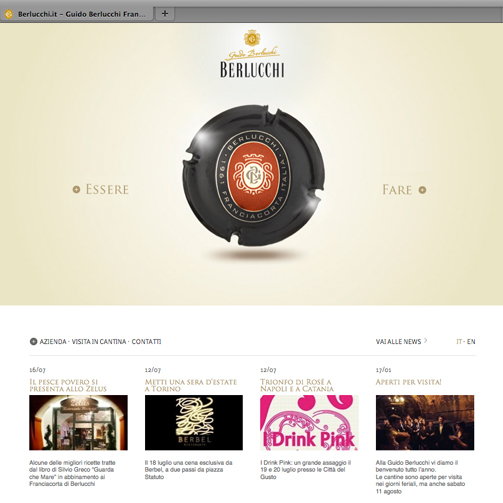 by Marco Mancinelli
Berlucchi web site renewed from the collaboration between the Ocho Durando web agency (www.ochodurando.com) and SGA corporate & packaging design studio.
Read more
Tag Franciacorta, Global design, Press, Web site
26 / 03 / 2012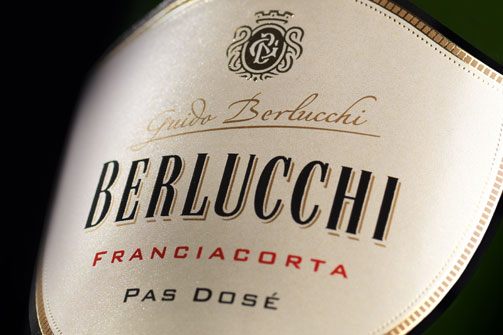 I eagerly accepted when I was asked to write an article for the new SGA blog about the important and delicate theme of the restyling of particularly renowned food farming and wine producing brands. In this new virtual informative space, I'll be discussing what these brands represent in terms of our history, tradition and culture and looking at the symbolic and functional value their products have for their consumers and our society in general. So here are a few keys to fully understanding the recent restyling of one of the foremost brand names in the spumante market.

Dr Marilena Colussi is an expert in Consumer Sociology and Food Trends.
She recently conducted research entitled "Attitudes and behaviours of the wine consumer in relation to large-scale retail channels" commissioned by Veronafiere, Vinitaly 2012.
Read more
Tag Brand, Franciacorta, Global design, Packaging, Restyling, Web site